STAYING CONNECTED WITH 5G PHONE CASES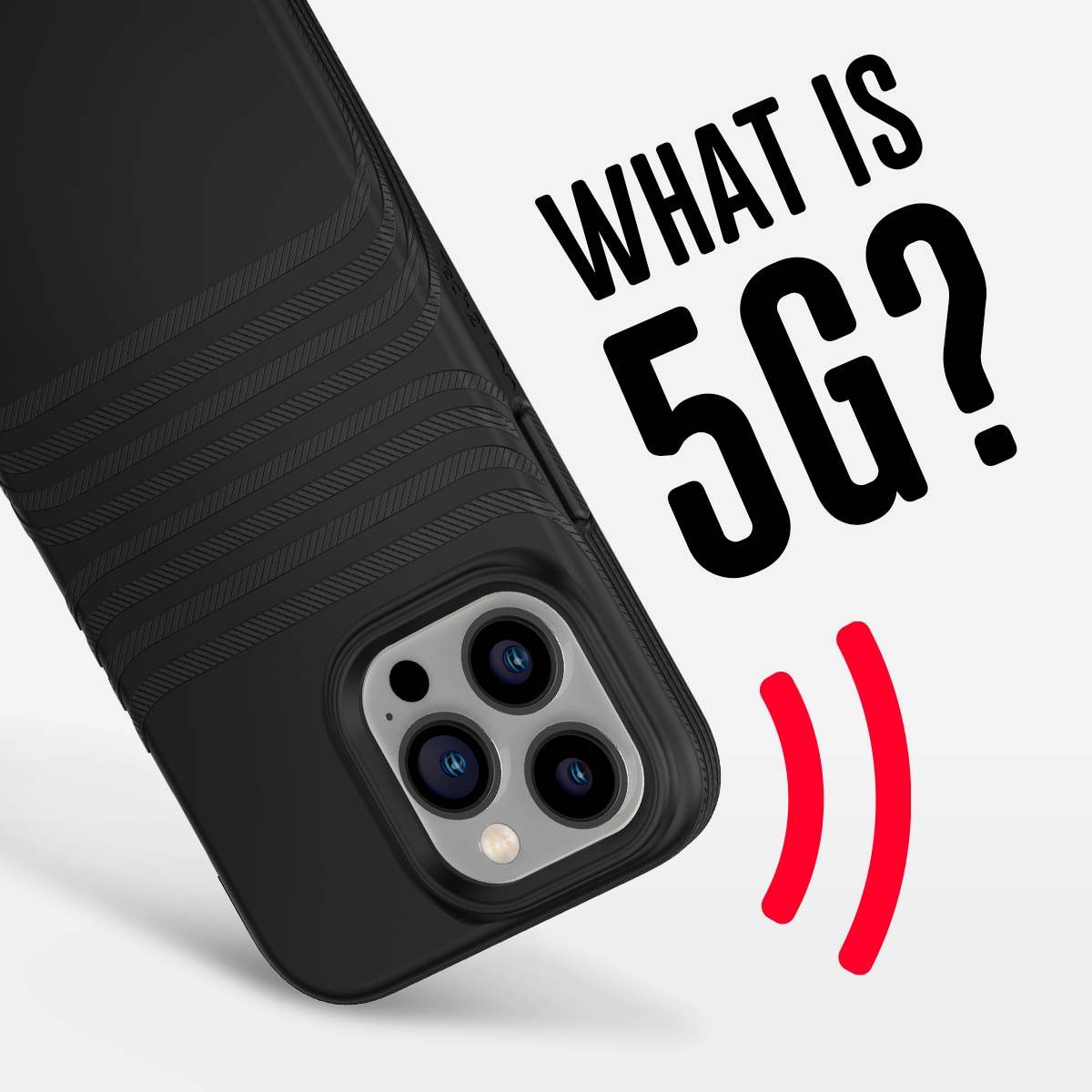 5G - THE NEXT GENERATION COMMUNICATION STANDARD
If you ever wondered what exactly 5G is, we are here to help. The term 5G stands for mobile network in its fifth generation. Not only is the bandwidth much higher compared to the current standard 4G/LTE (up to 20 Gbit/sec vs. max 1 Gbit/sec).
The main advantage is a higher network intelligence: depending on the demand, the system can be modified to send data most quickly, allow the largest possible number of participants in a cell or connect different industrial machines for infrequent tasks.
With the digital economy and "Internet of Things" continuing to grow rapidly, there will be an increasing need for 5G across a large number of applications:
Bandwidth availability in larger cities

Process automation / remote control

Infrastructure and public safety

More efficient communications  

Healthcare (e.g. via telemedicine, remote recovery)

Autonomous driving



Thanks to much lower latencies (reaction times) and much higher capacities, 5G will drastically reduce the number of cable networks needed to transfer data. With its greater bandwidth, more 5G devices can be used in the network at the same time, so no overloaded base stations anymore. 5G can therefore be considered being more than a mobile standard. It is the network of the future.
Although 5G has the capability to download a HD quality movie in just 25 seconds, for now the average consumer will most likely have to make do with the current LTE infrastructure for a little longer – it took 4G about 2-3 years to roll out and begin changing our society.
First 5G test cities like Chicago, Zurich and others are live now, experts foresee wider deployments in 2020. But for the tech savvy early adopters, the first 5G smartphones are already available, such as Samsung's Galaxy S10 5G and Note10 5G.
And as as a Made for Samsung partner, Tech21 is ahead of the curve and already offers a selection of Samsung Galaxy S22 cases, S22 Plus cases and S22 Ultra cases to help you keep that shiny new 5G device (and the speed that comes with it) protected.