SMARTER AND MORE RESPONSIBLE MATERIALS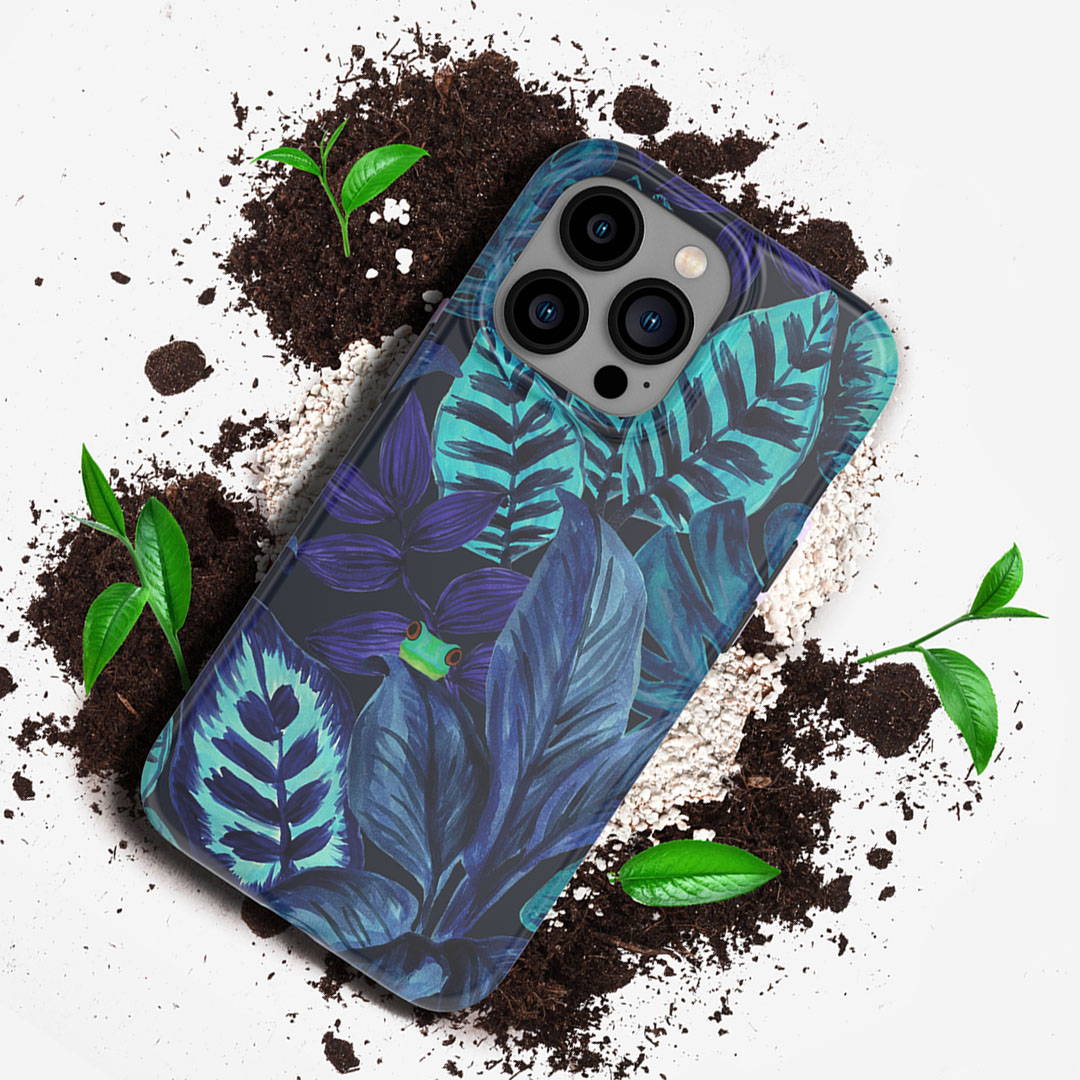 HOW TECH21 IS CUTTING DOWN ON ALL KINDS OF IMPACT
12 million tonnes of plastic is thrown into the sea every year.
Based on current trends, scientists predict there will be more waste than fish in the ocean by 2050.
Given the severity of the climate crisis, it's vital we all play our part in being kinder to the environment and helping to preserve our planet – and Tech21 is no exception. We are determined to reduce our impact and are constantly adapting our processes and techniques to work in more efficient and less wasteful ways.
In addition to pushing the boundaries to protect your most essential tech, we want to ensure the development of all our products is kinder to the environment – whether that be cutting down on our carbon footprint, reducing our levels of waste or developing smart new materials that leave nothing behind.
In fact, we're aiming for all of our non-biodegradable products to form part of our 100% recycled program very soon. It's about more than the cases as well… Our plastic-free packaging is completely recycled and recyclable – saving 42 tonnes of plastic on an annual basis!
OVER THE PAST COUPLE OF YEARS, TECH21 HAS LAUNCHED:
100% NATURAL PHONE CASES

We first developed our fully natural phone cases with the release of our iPhone 12 cases in 2020. Developed with composite wood materials, these cases are soft to touch and guaranteed to leave no microplastics or toxic residue in the environment after use. You'll find Eco Slim phone cases in a range of on-trend colours and Eco Art cases featuring exclusive artwork that reflects our bond with nature.
100% RECYCLED PHONE CASES
Our 100% recycled Recovrd phone cases for iPhone 12 and iPhone 13 are made in the USA using a unique process that grinds down old Tech21 cases, returns and excess production process into pellets – which are then moulded into new phone cases that offer the level of Tech21 multi-drop protection you have come to expect. Cutting out the landfill and down on our waste, the only addition we make to these recycled phone cases is our antimicrobial formula to keep things clean.
---
WHAT DOES THE FUTURE HOLD?
All of us at Tech21 are looking for ways to make our processes and products kinder to the environment. To do this, we're working more responsibly – from using locally sourced materials in case development to reducing our waste levels and optimizing our supply chain during the development of our iPhone 13 cases – across the business.
We are determined to leave a positive impact – protecting both your tech and the planet – by ensuring our products going forward will be made from sustainable materials. We're not quite there yet, but we will be.