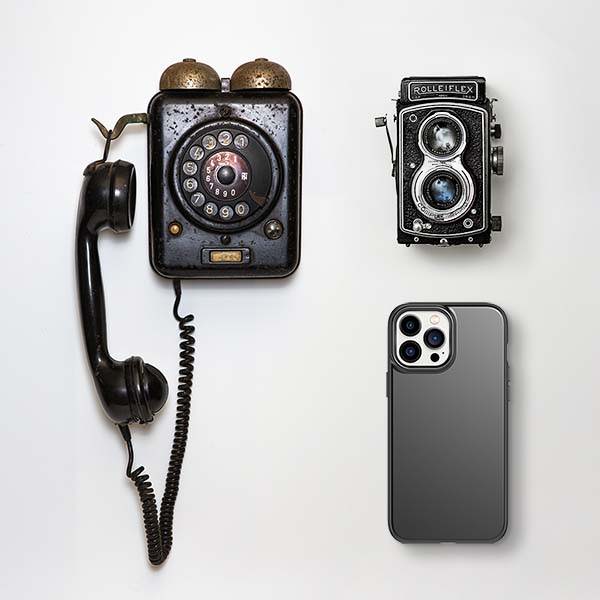 CELEBRATING THE SMARTEST INVENTIONS ON NATIONAL TECHNOLOGY DAY
Whether National Technology Day is celebrated on the 6th January (United States) or the 11th May (India), at Tech21 we believe every day is perfect for celebrating the creative thinking of inventors and the progress and possibilities of their technological achievements.
The 6th of January date was made commemorative by the Vegas-based tech company AXEL in 2016 and is intended to mark the achievements and inventions that have shaped and inspired the way we live. From the wheel to the latest smartphones and apps, National Technology Day recognizes tech's impact on the world and how it will change all of our lives in the future.
It's impossible to understate how important technology and progress has been to the modern world – you wouldn't be reading this article if people hadn't pushed boundaries, both from an online perspective and when it comes to developing smartphones, computers and devices – and the impact it has had on communication, health, entertainment and so much more. Making all of our lives easier, it's remarkable that the tech sector still remains the fastest-growing industry around. There's always something new to aim for.
It's incredible how quickly things change, with AI no longer being the subject of classic science fiction novels but very much here to stay, and communication now available in less than a second to pretty much anyone you want to speak to, no matter where they are in the world. From screens to streams and apps to augmented reality, there's always a new boundary-pushing concept to embrace.
Given how important a role tech plays in our lives, it's so important to keep your most essential devices protected from all kinds of knocks, shocks and drops. Tech21's protective cases have been developed by an in-house science and materials team who have used their tech expertise to develop the toughest multi-drop protection around. This thinking outside the box led to the invention of FlexShock™, a unique impact material built into our Evo Check cases that dissipates and absorbs impacts so your phone doesn't have to. We also developed a hard-working antimicrobial formula that's built into our cases to keep things constantly clean and the UV resistance in our clear phone cases keeps them transparent for the lifetime of the device – unlike some competitors.
TECH21 CASES FOR THE SMARTEST TECH
Whether you're looking for iPhone cases, Samsung Galaxy cases or Google Pixel cases, our technologically advanced phone cases will keep your device covered and safe from damage. While the manufacturers of these phones are constantly looking to improve the quality of their cameras and speed of their processors, we're committed to ensuring you can make the most of these expensive and essential pieces of tech – no matter how many times you drop them. In fact, we're so proud of our protection, that we take great pride in how our testing results completely outperform the competition.
We keep far more than phones safe from damage… We also have phone accessories, MacBook cases and iPad cases to keep every important piece of tech in your home protected.