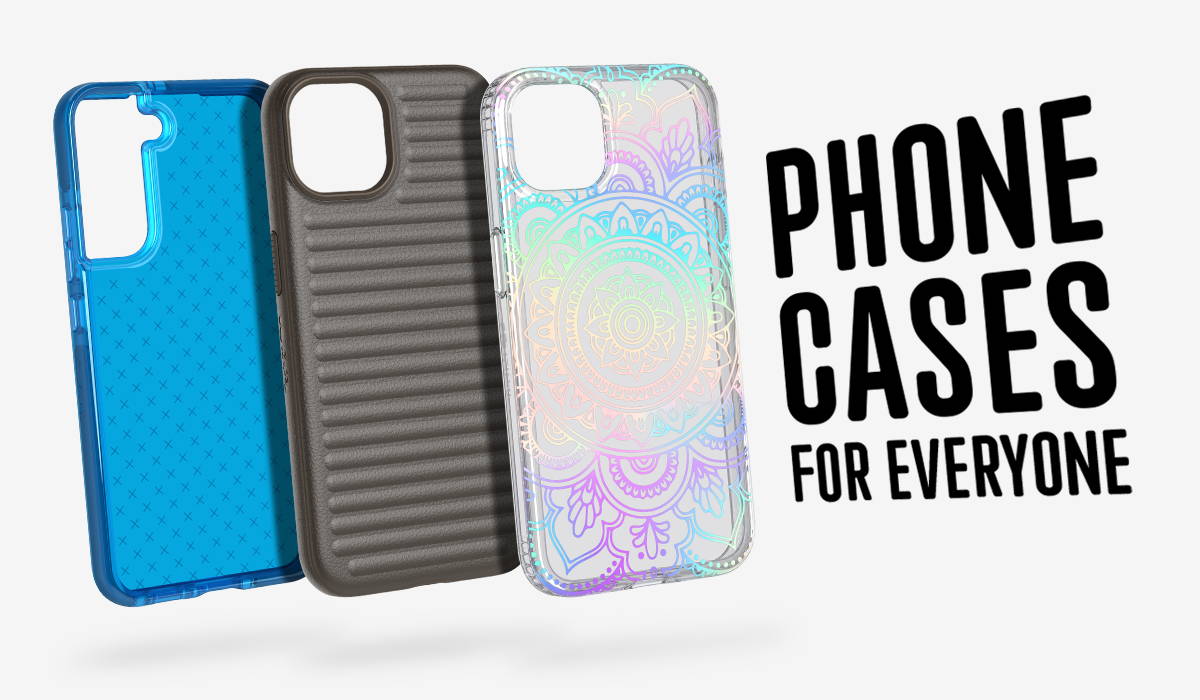 ---
When you spend out on a new device, you're going to want to look after it. The best way of doing this is by giving your tech the best protection around. Although you know all about Tech21's multi-drop protection and scientific innovation, you're going to want to ensure your case looks the part – and matches your taste and style. Tech21 is here to help:
FOR THE UNFUSSY: EVO LITE
Enjoy the benefits of everyday protection with Evo Lite. A flexible and slim phone case that's easy to put on and take off, Evo Lite comes in a variety of block colours and has air pockets on the inside to absorb more of the impact that would otherwise hit your device. Simple and smart, this is a case for anyone who wants to protect their device with minimal fuss.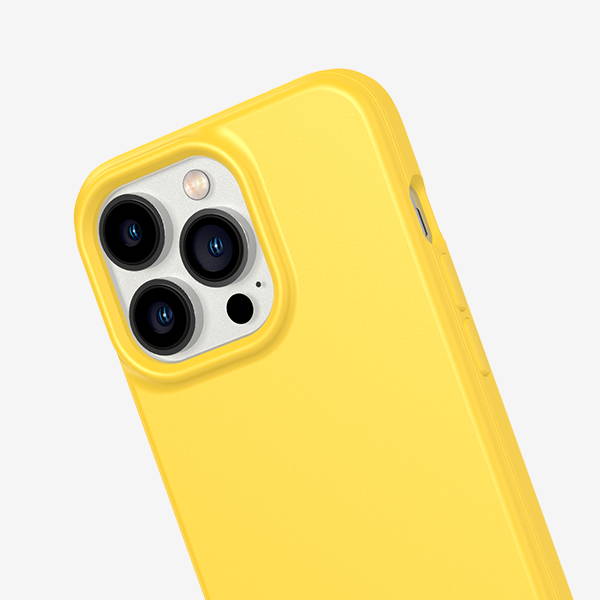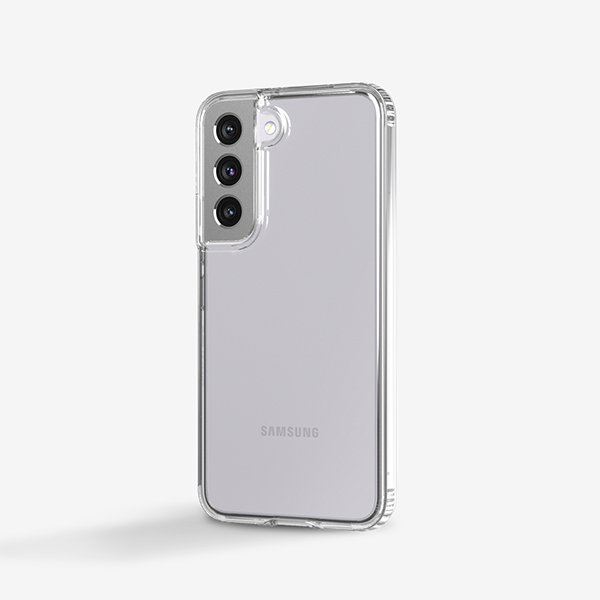 FOR THE TECH OBSESSED: EVO CLEAR
You've spent a small fortune on the latest Samsung or Apple device. Surely you don't want to cover up that beautiful new colour and design? Made with advanced anti-yellowing agents that keep it totally transparent for the lifetime of your device, the scratch-resistant Evo Clear is a must for anyone who wants to show off their tech.
FOR THE CLUMSY: EVO CHECK
We all know someone who just can't grip of their phone – or maybe they have an overenthusiastic toddler who decides constantly throwing it across the living room is hilarious – and Evo Check is the case for them. Made with FlexShock™ for the toughest multi-drop protection around, our signature case comes in a variety of on-trend colours.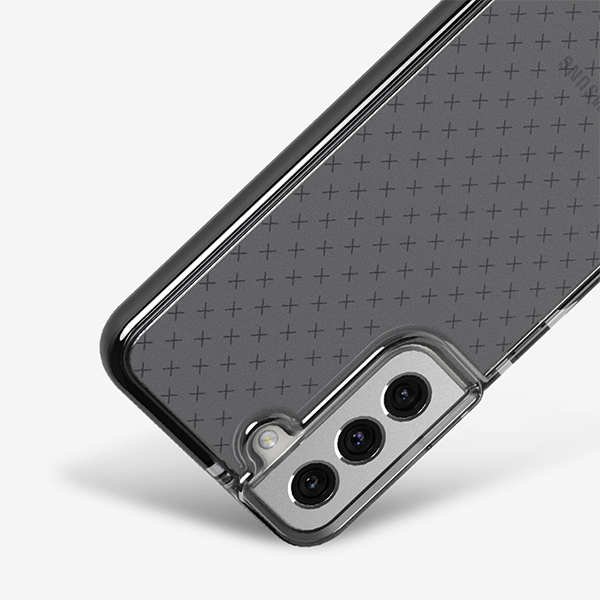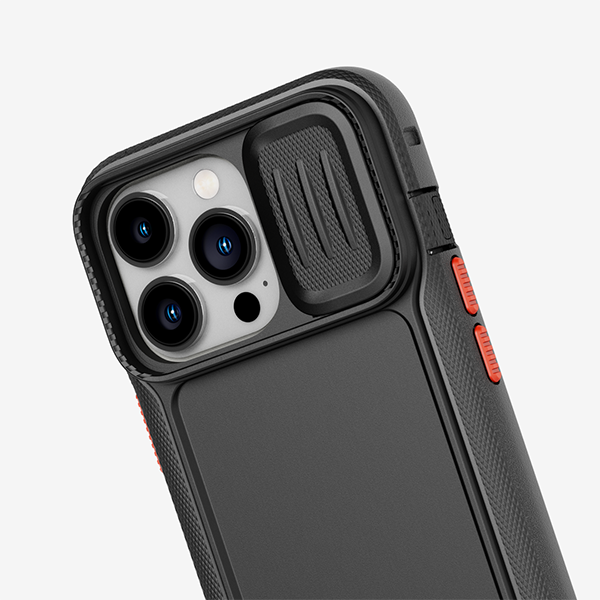 FOR THE OUTDOORSY TYPE: EVO MAX
The toughest rugged case on the market, Evo Max is made with layers of FlexShock™ to ensure it protects against all the elements. Whether you work outside or just love exploring the Great Outdoors, this durable case will keep your phone fully protected. It's the only rugged case with a sliding camera cover and even has a charge port cover to keep out dust and dirt.
.
FOR THE FASHION ICON: EVO ART
Do you want to decorate your tech with something that shines and sparkles? Grab yourself a Mandala Evo Art case. This gorgeous case features exclusive artwork – created by Tech21's in-house team, no less – that captures the spirit of mindfulness and instantly transports you to a happier place. It's also scratch resistant and ready for multiple drops up to 12ft.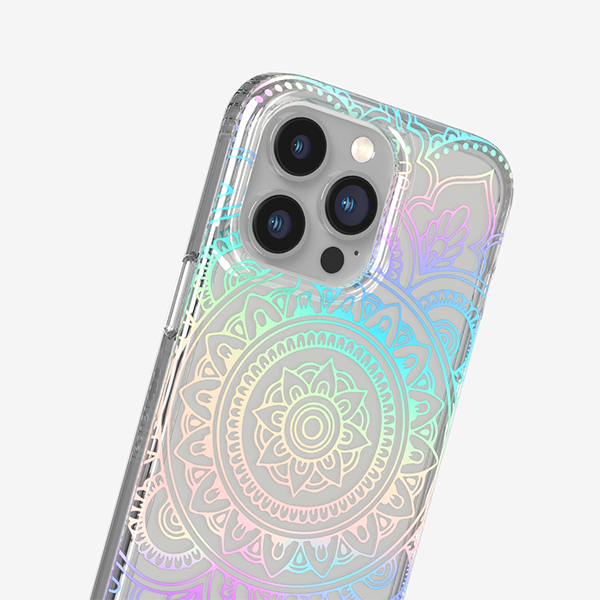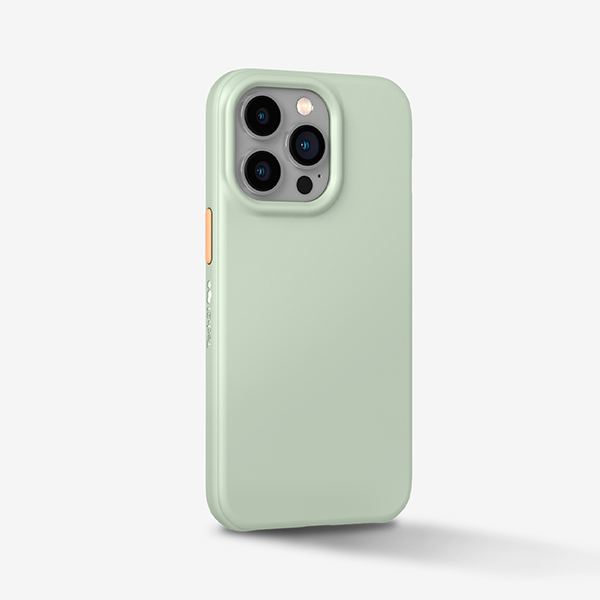 FOR THE PRACTICAL: EVO WALLET
Taking the minimalist approach and want to have everything important in one handy place? Evo Wallet might just be the case for you. With a pocket with space for two bank cards, handy locking latch and an innovative design that offers multiple viewing angles while on the move, this is a case with a focus on convenience.
FOR THE ECO-CONSCIOUS: ECO SLIM
Do you have a passion for protecting the environment? Don't miss out on Eco Slim – a fully biodegradable phone case that leaves no chemical trace or microplastics behind. Developed using an innovative composite formula, our Eco Slim case comes in a selection of cool colours that reflect our bond with nature.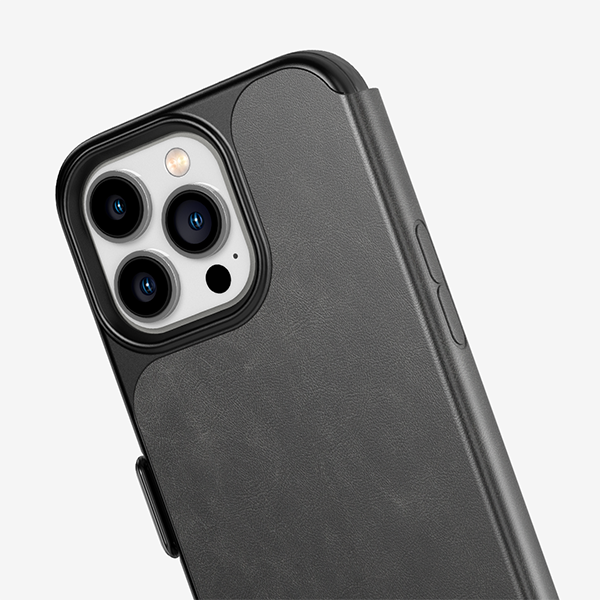 FOR THE PROFESSIONAL: EVO LUXE
Need a smart case for an important meeting? Our Evo Luxe is made from faux-leather materials that do not compromise on protection. Soft to touch, antimicrobial and easy to hold, this case has MagSafe magnets built into it to ensure you can stay fully charged, wherever you are going. It's a premium case for any professional.