CHOOSING BETWEEN APPLE & SAMSUNG...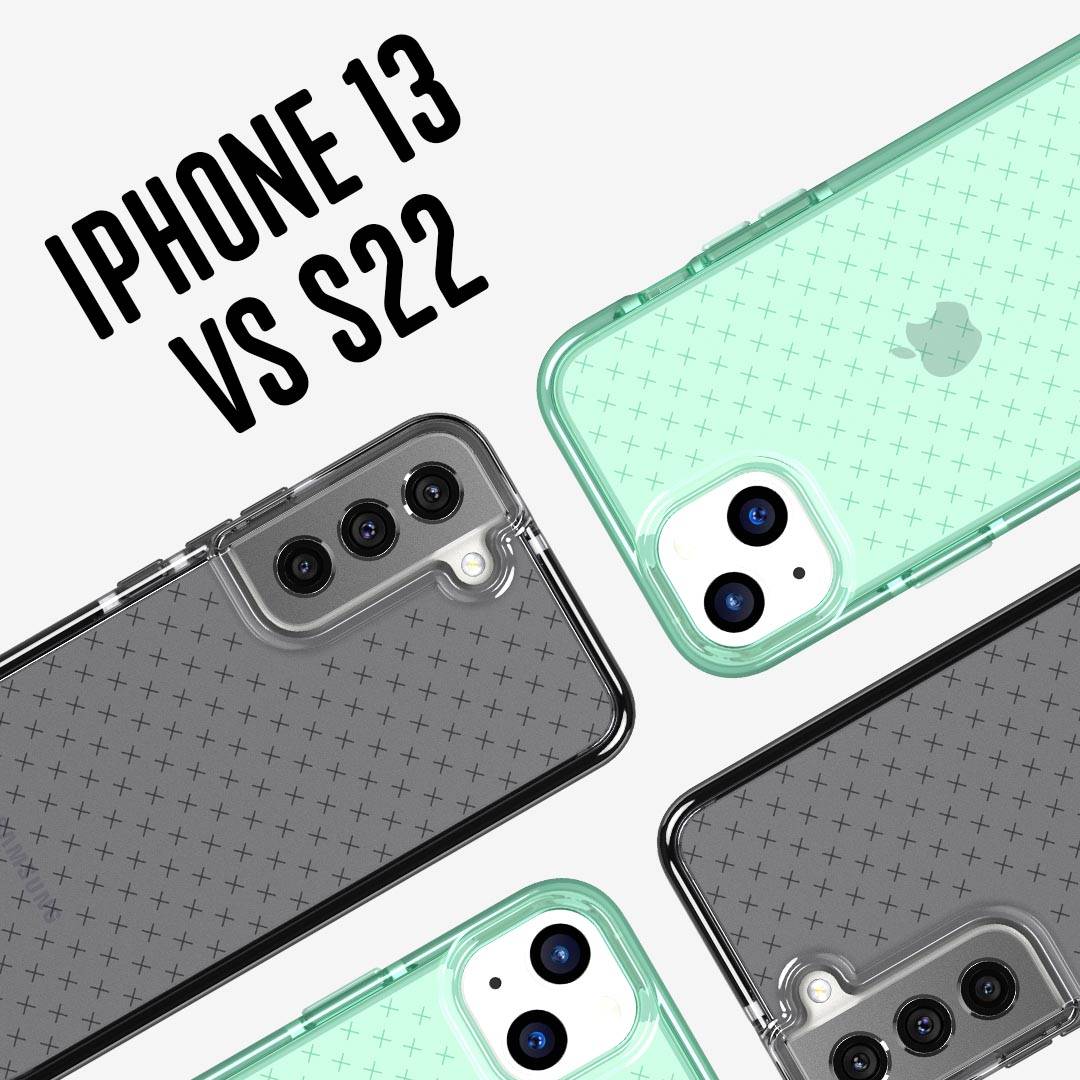 ---
ARE YOU AN APPLE ADDICT OR SAMSUNG SUPERFAN?
We know how tough it is to choose between the latest Apple and Samsung device – and that many of you remain fiercely loyal to one brand over the other. Luckily, our protective phone cases offer the same levels of pioneering protection for both the S22 and iPhone 13 so that's one choice easily made – you'll want to protect whichever one you choose with a Tech21 case.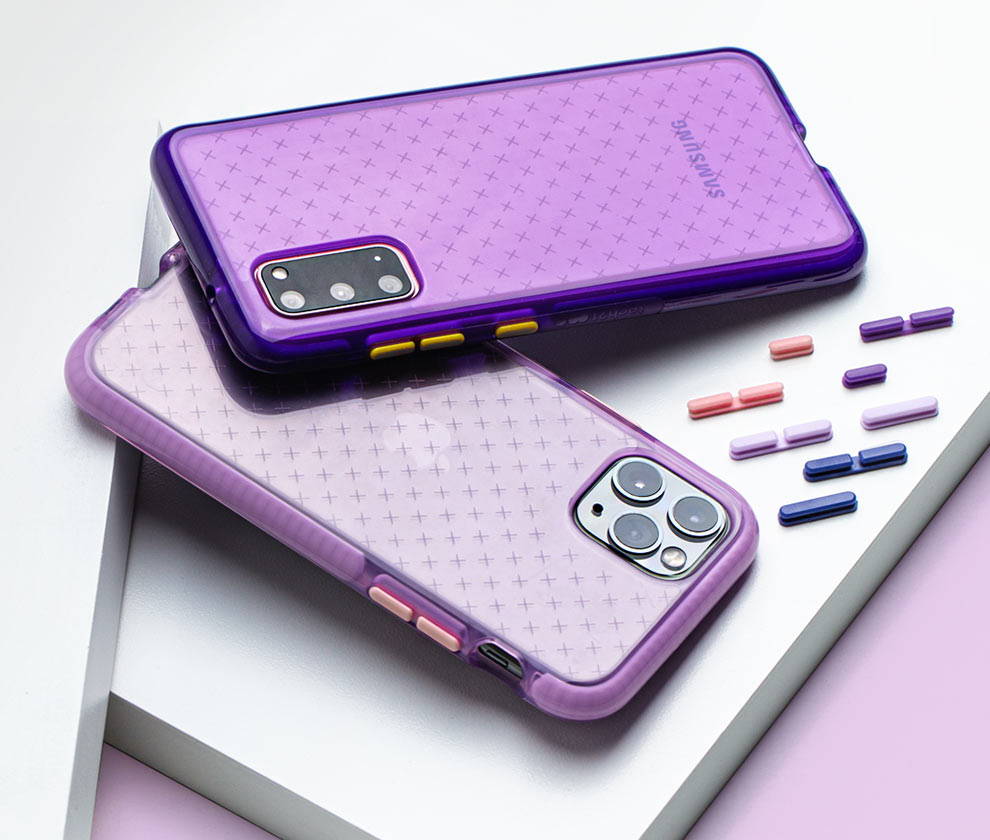 THE BENEFITS OF iPHONE 13 & S22
While the iPhone 13 was launched in September 2021 and the Galaxy S22 in February 2022, both devices are available at similar price points. Both have 256gb of storage space, while you can also get an edition of the iPhone 13 with 512gb. Both devices are made from Gorilla Glass with 6.1" screens and have power-efficient processors that ensure longer-lasting battery life than in previous editions.
How about that all-important camera? iPhone 13's is 12mp with 4k video while S22 is 50mp with an 8k video. While S22 has a triple camera system and iPhone 13 just a dual, the iPhone offers higher screen resolution and sharper imagery. Both smartphones are also dust and water resistant (iPhone up to 6m for 30 minutes and S22 up to 1.5m for 30 minutes).
Apple's most advanced dual camera system with cinematic mode

Lightning fast chip

Better 5G speed

Longer battery life

Flat edge design
4nm 64-bit Octa-Core Processor

Super HDR photography and smooth video

Nightography

Anti-glare

Charge lasts over 24 hours
MAKING THE RIGHT CHOICE...
Will you pick an iPhone 13 or S22 when it comes to buying your next device? Both are great choices and deserve the highest level of multi-drop protection. Browse our selection of iPhone 13 cases and S22 cases now.