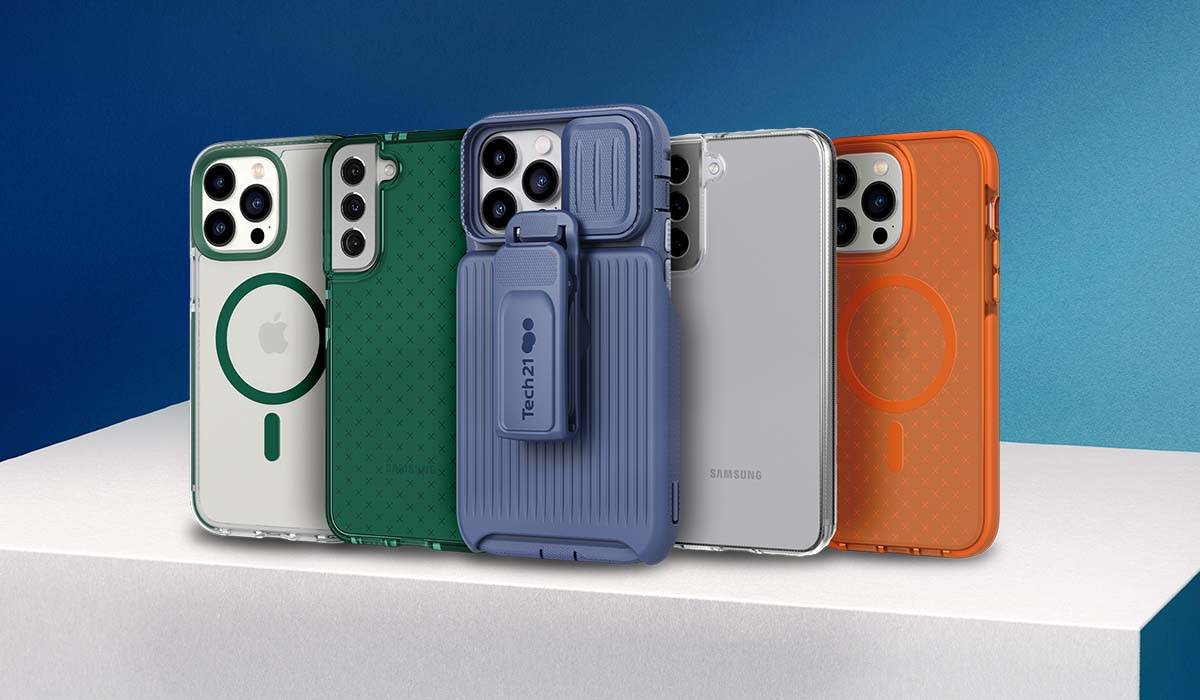 2022 has been a wild ride for everyone – that includes the wholesome team here at Tech21. We've seen creative innovations, stunning designs and exciting ventures with new partnerships. Trust us, it's been non-stop, from January to December.
There's been a lot to celebrate, but we've narrowed it down to four highlights that make us particularly proud. Wanna take a look? Oh, go on…
1) Waste Responsible Innovation
We don't just care about phone cases and profit here at Tech21, we care about the planet too. That's why we created Waste Responsible Innovation – an initiative designed to reduce our carbon footprint and create a cleaner planet.
But what exactly is it?
Our research and development team have developed an additive formula that could be added to our standard protection materials. With this additive, microorganisms can start feasting the moment the case is thrown into a regular waste bin and moved into a landfill environment.
That's why our cases stay in landfill for less time. We're talking a couple of years as opposed to thousands – quite the difference. Not all of our cases have this innovation, but we're working on it.
2) Seven Clean Seas Partnership
We told you we're serious about protecting the planet. Alongside establishing Waste Responsible Innovation, we created a new partnership with Seven Clean Seas – a charity founded to remove plastic pollution in the ocean.
So instead of Black Friday, we went green.
For every full case sold, we donated $2 to their cause. The result? Over $5,000 was raised in four days, which meant 2,500kg of plastic was removed from the ocean. Not bad for a weekend's work.
3) iPhone 14 Launch
You loved the iPhone 14. We all did. That's why we built tailor made cases and you made sure you used them to protect your shiny, new phone. But, just how many did you buy?
Well our American customers were the biggest fans, buying over 5 times more than Europe or Australia. Nice choice! Our Samsung launch is coming up for all you Samsung users - let's see if you can surpass that total.
4) Evo Clear - the bestseller!
Just like the iPhone 14, you all went crazy for Evo Clear. The sleek, transparent case was our bestseller and it's easy to see why: it's comfortable, anti-yellowing and has up to 12 ft drop protection.
But, we think we know the part you love the most – the completely clear design. Seamlessly slide it onto your phone and you won't even know it's there. Until you drop it, of course.