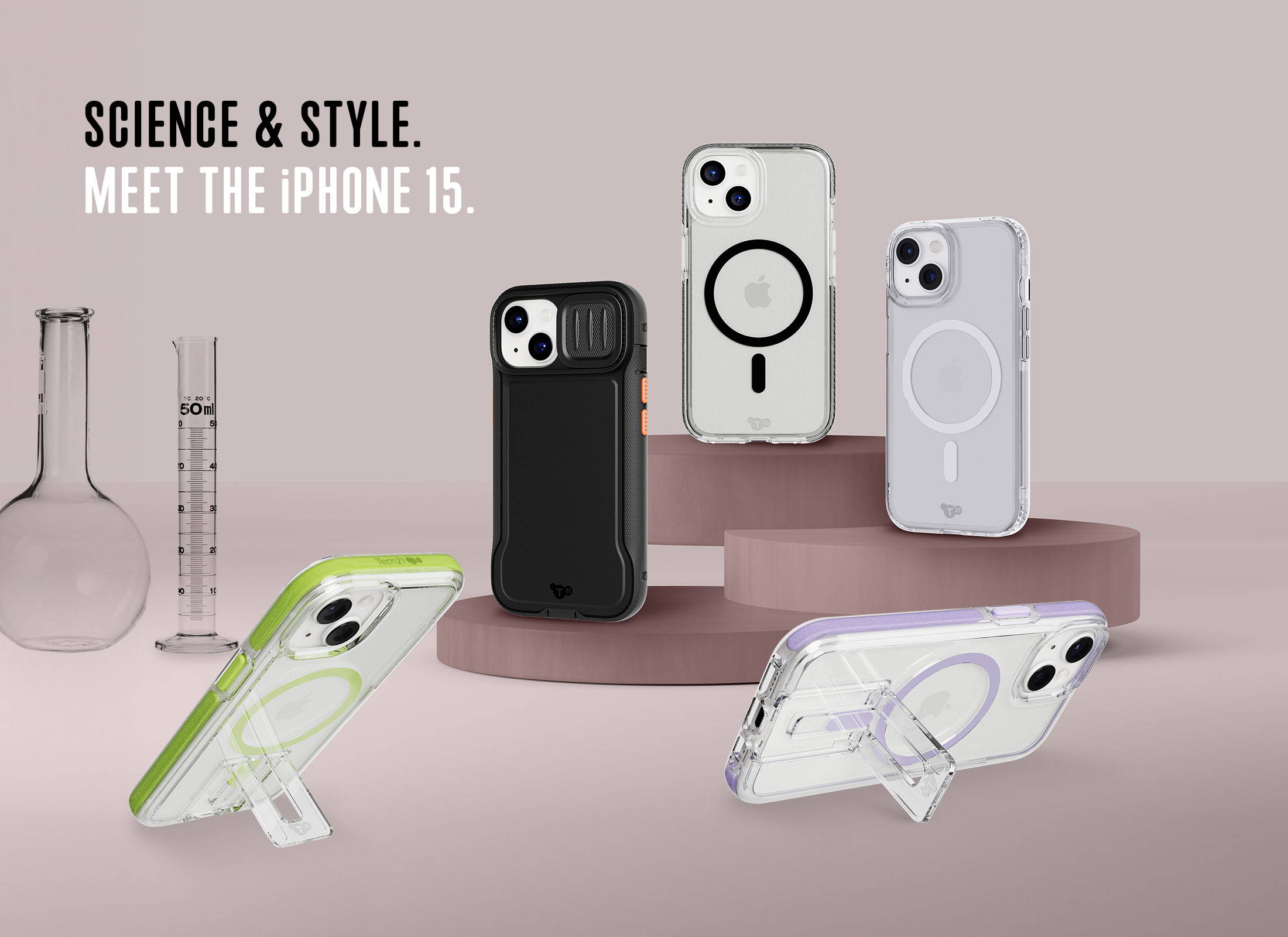 The wait is finally over!
The all-new, much anticipated iPhone 15 has arrived, and we have been hard at work crafting the perfect range of drop-proof, sustainable and innovative cases to protect it.
If you're looking for Advanced Protection…
If you don't want to compromise your style for protection, the bestselling Evo Crystal is the case for you. Featuring 16ft FlexShock™ multi-drop impact protection, our bio-spice enhancement making this case over 60% biodegradable, embedded intelligent UV-resistant agents and subtle yet stylish colourways, Evo Crystal is the only case on the market that gives you lifetime clarity with lifetime impact protection.
If the word robust was a phone case, this would be it - Introducing the Evo Max for iPhone 15.
Powerful 20ft impact protection, our innovative bio-formula, an integrated camera shield, and deep ridged detailing for enhanced grip feature on this market-leading heavy-duty case. Crafted with our iconic FlexShock™ technology for high-performance impact protection and finished with MagSafe compatibility, the Evo Max ensures your phone is ready for the great outdoors.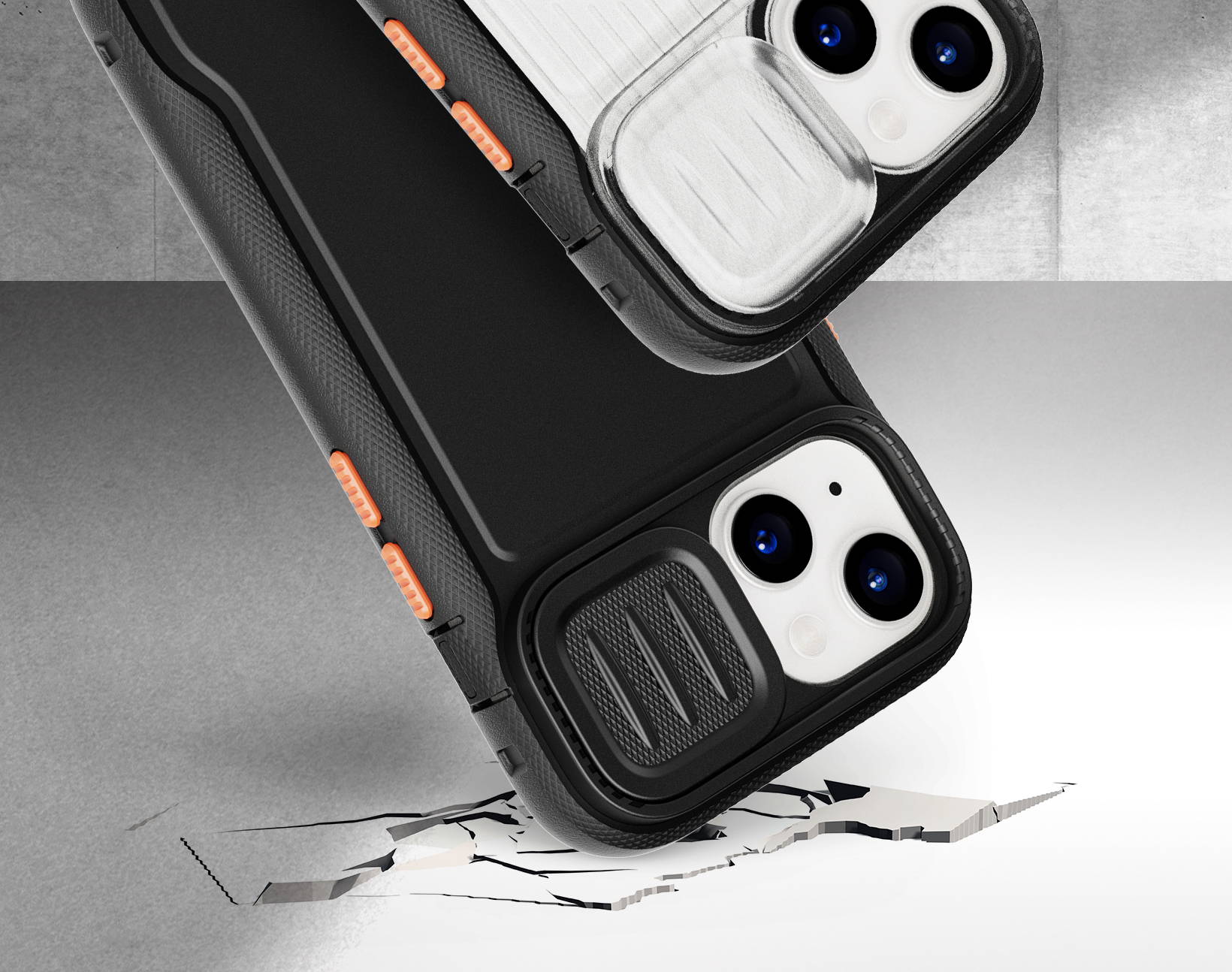 Once you lock eyes with the Evo Check, it's hard to look away. Experience mesmerising and vibrant colourways and high-performance guaranteed to take your breath away. With 16ft drop protection, a 100% biodegradable construction, and interchangeable contrasting buttons, this case is a guaranteed showstopper.
Plus, keep your iPhone 15 fully charged with MagSafe© compatible Evo Check options.
If you're looking for Sustainability…
Meet the Evo Clear for iPhone 15. Boasting 12ft impact protection, enhanced with our innovative bio-formula and showcasing a crystal-clear design, this case is embedded with our signature UV resistant finish to prevent it from yellowing and is complete with wrist strap attachment points – allowing you to carry your phone hands-free. Want to charge your phone on the go? Keep your battery full with our MagSafe© compatible Evo Clear range.
Go green with Recovrd, our groundbreaking 100% recycled phone case. Presenting a biodegradable design, this case boasts 10ft impact protection, MagSafe compatibility, a soft touch coating, and is available in striking matte colourways including Cobalt Blue and Blackberry Purple – you won't want to put your iPhone 15 down with a Recovrd case protecting both your device and our planet.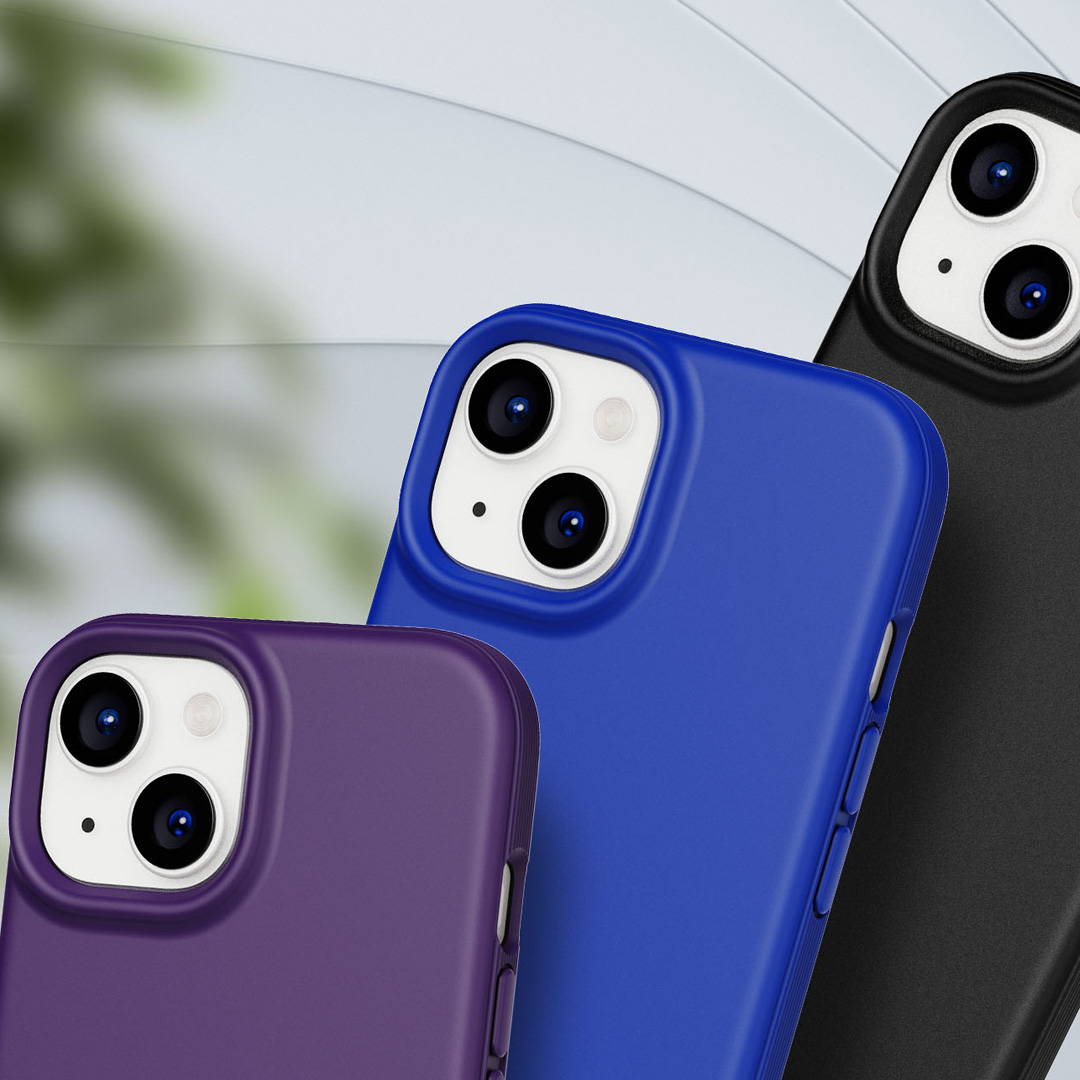 "With Recovrd, we wanted to fully maximise our sustainability proposition. The idea was to eliminate the need to recycle the material again (a second, third time and so on) in the future, by incorporating our enhanced biodegradation (Bio-Spice) into the product, so that at end of life, the product may be returned to nature without causing harm to the environment"
– Haim Geva, Tech21 R&D Director
The EvoLite Solid is the most essential case needed when it comes to phone protection. Unlike other cases on the market, the EvoLite Solid is 100% biodegradable whilst offering unwavering 10ft multi-drop protection. It's complete with a textured grip, wrist strap attachment points, mechanical buttons, a whole spectrum of colours to choose from, and Enhanced Camera Protection to shield the camera lens on your new iPhone 15.
If you're looking for Design Innovation…
Looking to subtly transform your iPhone 15? Enhance your device with the glittering Evo Sparkle. Featuring 12ft drop protection and MagSafe© compatibility, Evo Sparkle presents a scratch-resistant design and iridescent detailing for a beautifully striking look.
Prop your phone up with the Evo Crystal Kick and enjoy hands-free viewing on your iPhone 15. The integrated and secure kickstand makes struggling to find the perfect angle a thing of the past. From dreamy Lilac to vibrant Coral, pick your favourite colourway and position your phone in portrait or landscape mode for the perfect viewing experience. Enhanced with our class-leading UV-resistant additive and self-healing material, this case stays shockingly clear for its lifetime, giving you style and substance for as long as you want it.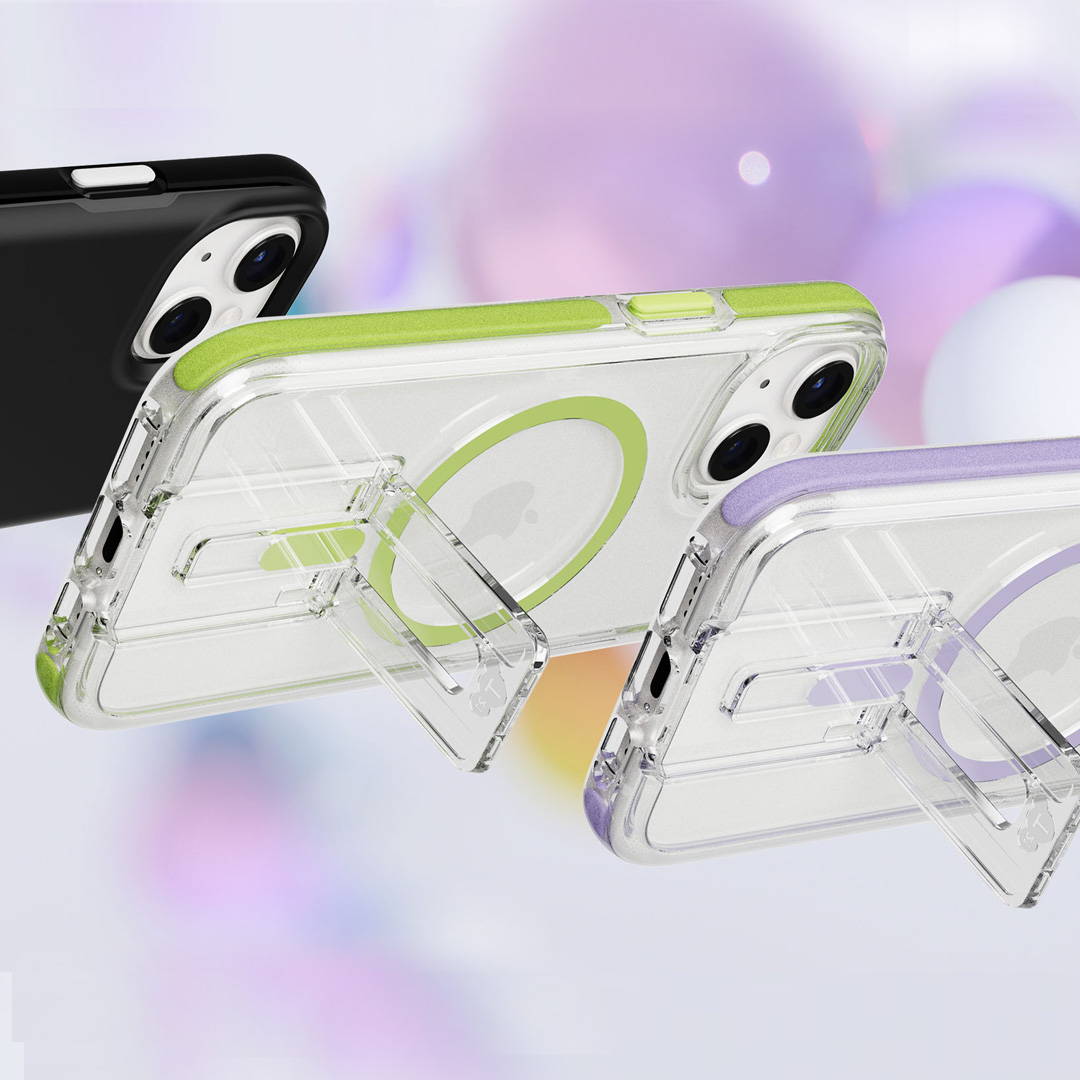 Tired of doing the old 'wallet pat-down' when you leave your home? Make searching for your wallet and phone a thing of the past and keep them both in one place with the EvoLite Wallet. Characterised by 10ft impact protection and three inbuilt card slots, this case is enhanced with a secure magnetic clasp and is complete with a landscape viewing mode option.
Explore our full range of industry-leading iPhone 15 cases right here, and give your phone the most advanced, sustainable impact protection available on the market.