We all know Christmas is the most wonderful time of the year and 'tis the season to be jolly, but it's also a time fraught with danger for all of your most expensive and valuable tech. Can you imagine opening up a brand new iPhone 13 on Christmas Day only for it to be dropped in all the excitement of the festivities?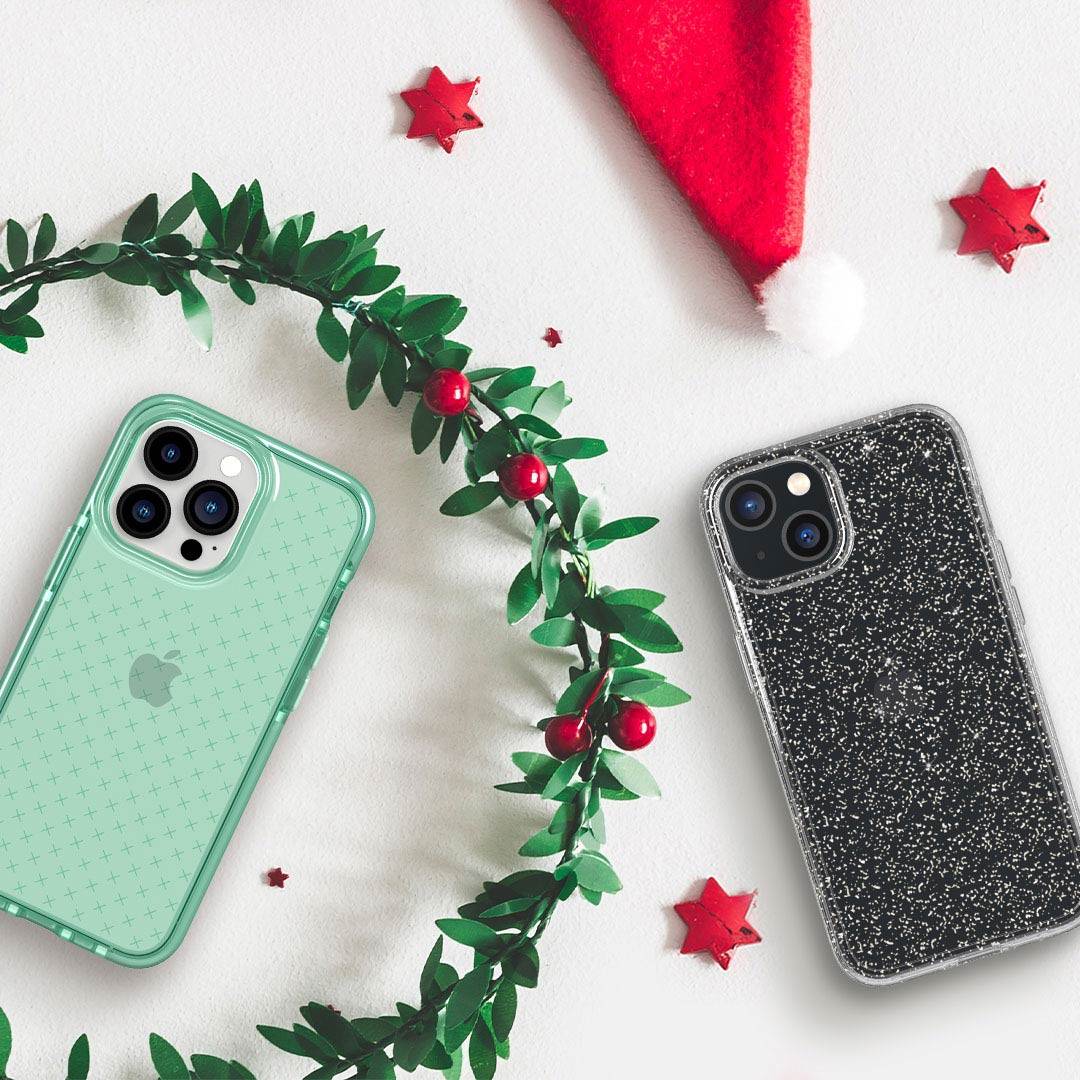 Christmas Catastrophe #1: Overenthusiastic Unwrapping
The build-up to the big day is so exciting with presents being thrown under the tree in anticipation and then wrapping paper being torn open to see what lies inside. However, some of these presents – especially when it comes to tech – can be very expensive. Help avoid a disaster on the first day by pairing a Tech21 MacBook case with that shiny new laptop.
Christmas Catastrophe #2: Losing the Smallest of Tech
You've opened the presents and put everything – including that brand new set of AirPods – in a pile out of the way while you engage in the games and festivities that follow. The rest of the family doze off after feasting and you're the only one left awake… You're desperate to listen to your favourite Christmas songs but disaster strikes – you can't find this smallest of tech. Not only do Tech21's AirPods cases keep the earphones safe, they also come in a collection of bright colours no one can miss!
Christmas Catastrophe #3: Cooking Up Something Special
Christmas dinner is one of the biggest meals of the year and so many take great pride in delivering a taste sensation – and yes, that does include the Brussels Sprouts. There is so much to prepare for this feast and inevitably this leads to a mess in the kitchen. We have protective covers for iPads that will keep your device safe from spillages, drops and accidents while you follow the instructions for your chosen recipe. We also have easily cleanable iPad cases for eager kids who can't wait to play with their new device seconds after finishing a mince pie!
Tech21's protective cases - including iPhone 13 cases - make perfect stocking fillers that complement all the major manufacturers' most popular devices. You'll find iPhone cases, Samsung cases, Google Pixel cases, MacBook cases, iPad covers, AirPods cases and phone accessories in our selection this holiday season.