You've treated yourself to the innovative Google Pixel 7, so it's only right you get a case to do it justice. Well, you've come to the right place. Durable and stylish, our lightweight cases protect your valuable device and lace your phone with a smart design.
We've carefully considered every way to keep your phone in pristine condition, ranging from enhanced camera protection to our exclusive FlexShock™ multi-drop protection. That means you can relax whilst you're scrolling through your apps when you're out and about.
Purposely designed with thin, flexible and soft materials, our cases have a sleek appearance and are super comfortable to hold. Whether you want a smart, black case or something more vibrant, our diverse range caters to every style.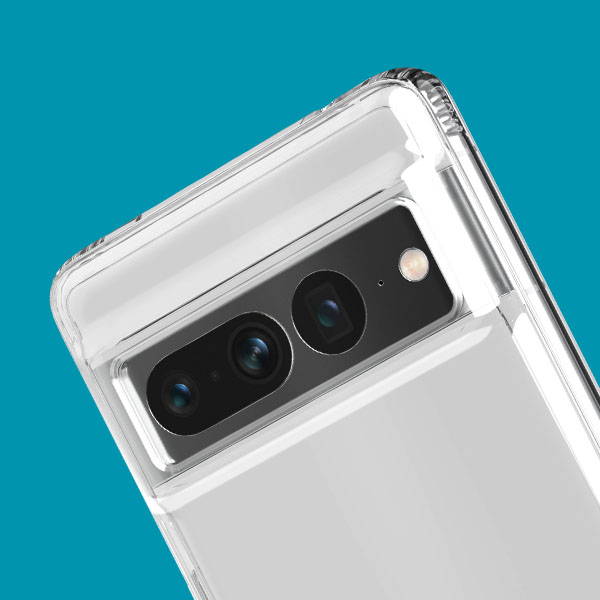 Keep things clear with Evo Clear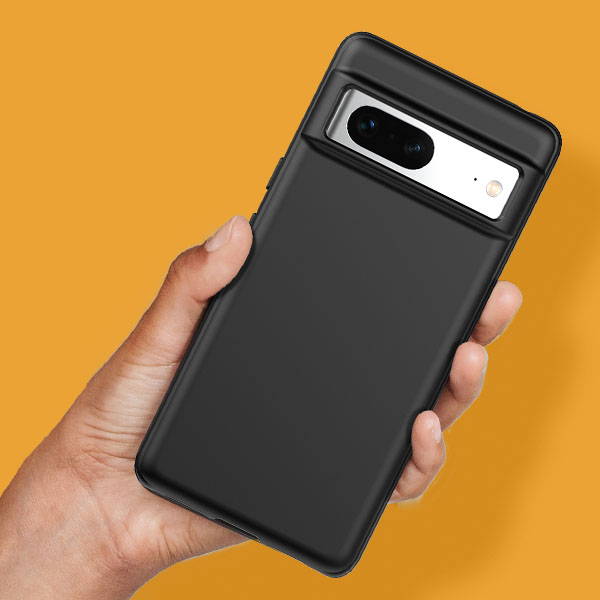 Comfortable and lightweight - Evo Lite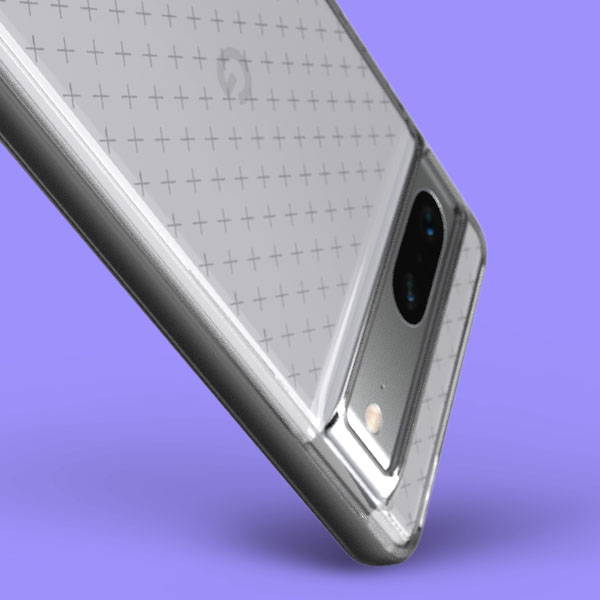 Add subtle syle with Evo Check
Choose between the Evo Check, Evo Clear and Evo Lite, each made with plastic material innovation that ensures each case disintegrates faster than any other regular case. It's the responsible choice for your phone and the environment.
Whether you're meeting with your family in the afternoon or hanging out with friends in the evening, our Advanced Antimicrobial Technology keeps your phone in perfect condition at all times. Scratch-resistant and sturdy, our cases are a must-have addition for protecting your new device.
We know how important is to cut down on waste levels and reduce our emissions. To help do this, we're once again offering Recovrd – 100% recycled phone cases made entirely from old Tech21 cases and material. From end-of-life products to waste from our production process, these cases are ready for every impact and offer incredible levels of multi-drop protection.
WASTE RESPONSIBLE INNOVATION
As part of our commitment to reducing our environmental impact, we've developed a brand new additive that means our Evo Check, Evo Lite (clear and solid) and Evo Tactile cases rapidly disintegrate at the end of their lives.
At the time of your next upgrade, simply throw your case in your normal waste bin and the additive will start to attract microorganisms– completely breaking down with no negative impact within years, whereas other plastic cases take thousands to decompose.
It's the latest in plastic innovation and we're so proud to be at the forefront. Find out more about our Waste Responsible Innovation.