There's a fear that strikes every iPhone user - dropping it to the ground and cracking that shiny, new screen. Well, we can alleviate that fear. Our purposely designed cases are engineered for dropping, which means you can relax every time you're scrolling through your phone. The iPhone 14 deserves the best protection, and we're here to provide it to you.
The protective cases come in four forms: Evo Max, Evo Clear, Evo Check and Evo Crystal. Evo Check, Max and Crystal are made with FlexShock™, our exclusive ingredient that is clinically proven to absorb 90% of the impact on every drop. They're the perfect addition to put your mind at ease.
Durable and long-lasting, Evo Check and Crystal can survive drops of up to 16ft, whilst Evo Max features a whopping 20ft drop protection. So whether it slipped out of your pocket or you've dropped it whilst walking down the stairs, your case has you covered.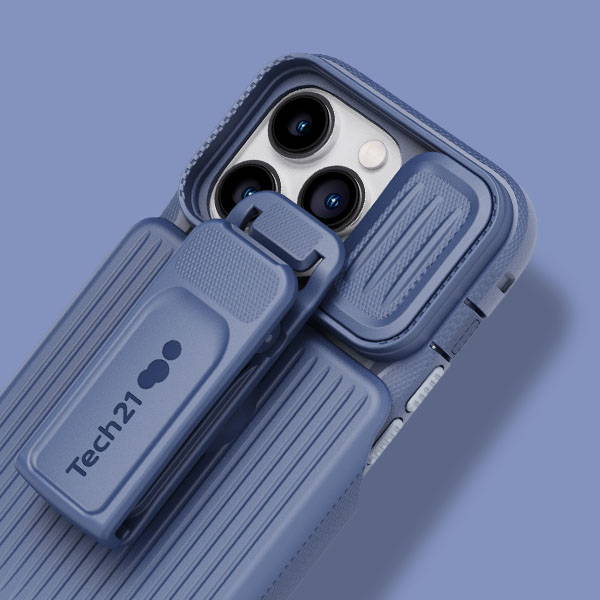 Take protection to the Max with Evo Max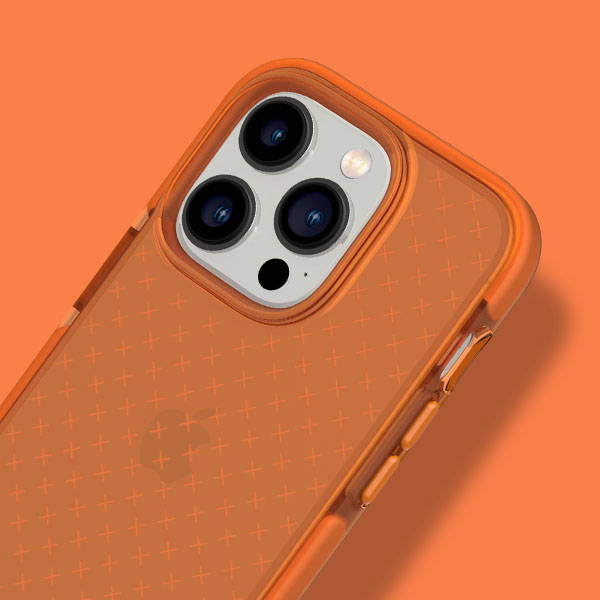 Check it out! Evo Check – now with MagSafe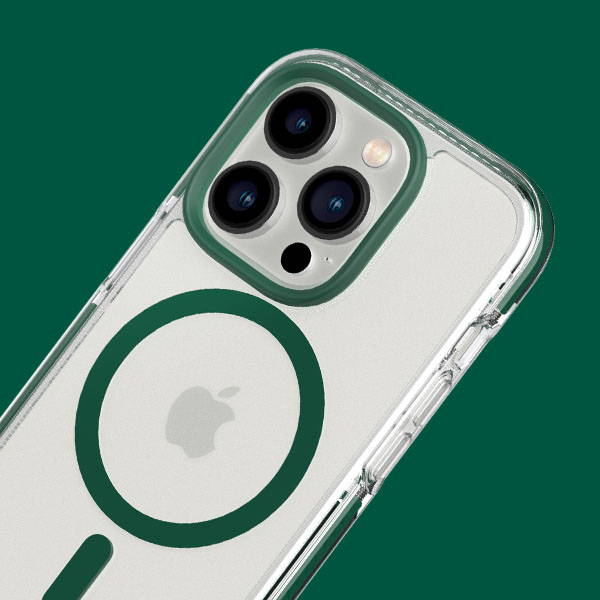 Crystal clear protection with the new Evo Crystal
All the cases are made with strong materials and innovative design, yet we haven't forgotten about style. Sleek and timeless, Evo Clear is renowned for its anti-yellowing formula that keeps the case looking clear for longer. Evo Crystal is also incorporated with FlexShock™, which makes it the toughest transparent case on the market.
If you want something with a touch of exuberance, Evo Check offers a subtle pattern in a variety of colours - browse the range to find the colour that suits your style. Blending style and functionality, Evo Max is a slightly thicker case, providing extra protection to keep your iPhone 14 looking pristine.
We've also chosen colours that complement Apple's choices for this iPhone release. Whether you prefer to keep things simple and traditional with graphite black or want to subtly enhance the colour of your tech with a moss green, burgundy or steel blue bumper, there's sure to be a colour to suit your taste.
We know how important is to cut down on waste levels and reduce our emissions. To help do this, we're once again offering Recovrd – 100% recycled phone cases made entirely from old Tech21 cases and material. From end-of-life products to waste from our production process, these cases are ready for every impact and offer incredible levels of multi-drop protection.
WASTE RESPONSIBLE INNOVATION
As part of our commitment to reducing our environmental impact, we've developed a brand new additive that means our Evo Check, Evo Lite (clear and solid) and Evo Tactile cases rapidly disintegrate at the end of their lives.
At the time of your next upgrade, simply throw your case in your normal waste bin and the additive will start to attract microorganisms– completely breaking down with no negative impact within years, whereas other plastic cases take thousands to decompose.
It's the latest in plastic innovation and we're so proud to be at the forefront. Find out more about our Waste Responsible Innovation.