BOLDER AIRPODS CASES FROM TECH21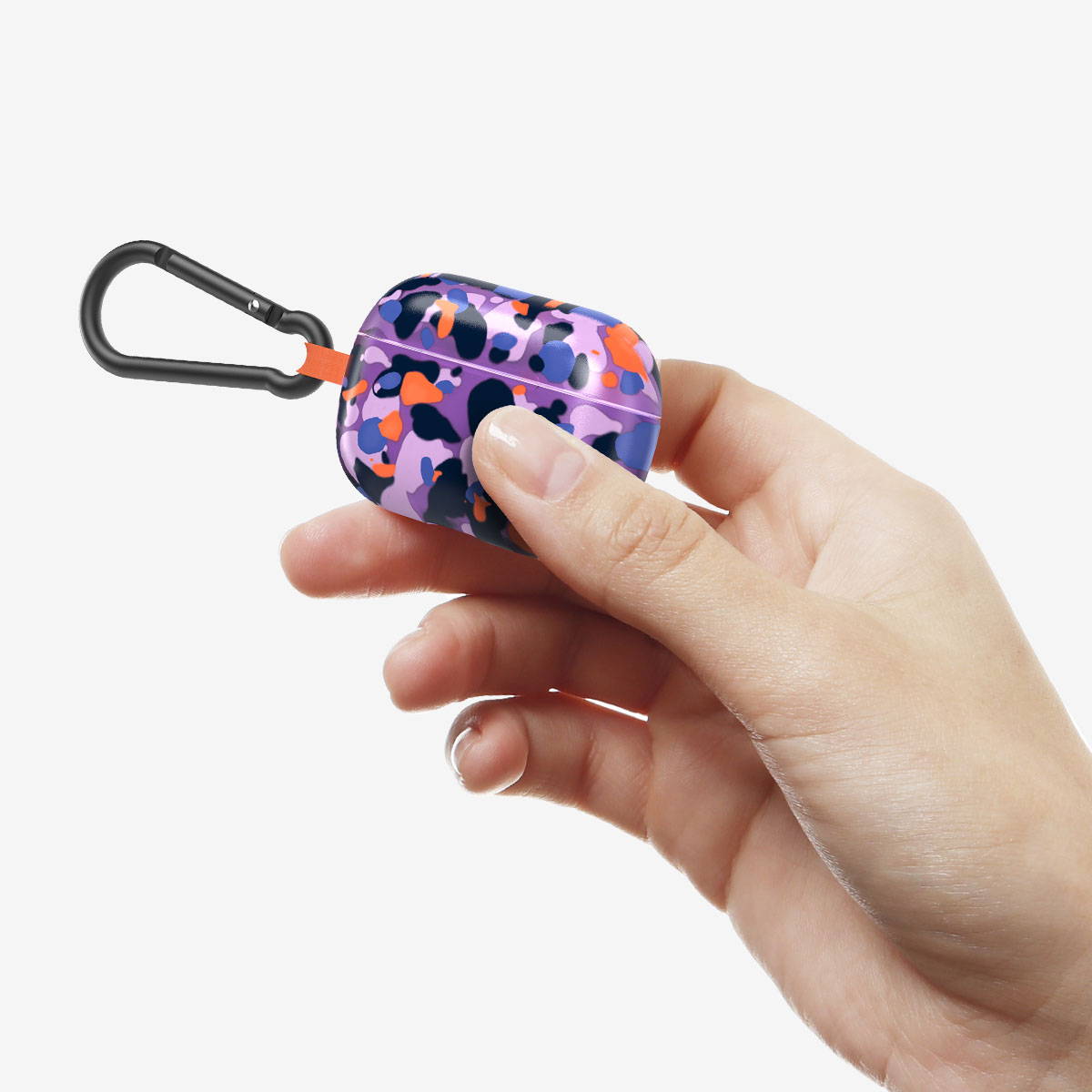 5 reasons you need an airpod case cover
Expensive tech needs looking after

Incomparable drop protection

Supreme scratch resistance

Wireless charger friendly

Built-in antimicrobial protection
ARE AIRPOD CASES WORTH IT?
Colourful, clean and damage free.
They may be small, but believe it or not, your AirPods and their case deserve the same level of protection as any other gadget. Finding an AirPods case might not be high up on your agenda; after all, how much more protecting do they actually need? Well turns out, quite a bit.
That little white box goes through a fair amount of bashing each day, whether it lives in your coat pocket, the bottom of a bag or the back of your drawer at work. As the home of some pretty expensive kit, now is probably the time to invest in some decent protection for your smallest piece of tech.
As far as tech protection goes, we know our stuff, so it made perfect sense to develop a range dedicated to shielding our customer's smaller accessories too. As part of the Apple family, AirPods were high on our list and we're pleased to report that the end result does everything we wanted and more.
Based on our bestselling Studio Colour range, our new AirPod cases incorporate all of the same amazing features. You'll be able to choose from a range of vibrant colours and mix your AirPods up a little to suit your individual style. Why stick with white when you could have a bold blue or perfect pink AirPods case? Adding a little pop of colour to your tech has never been easier, but if you prefer to keep things neutral, don't worry, as the collection also includes a black AirPods case for those wanting to keep things simple.
You'll be pleased to hear that no matter which colour you choose, each case will be enforced with the same level of drop protection found in every Tech21 product. This means that your AirPods' new second skin will shield them from drop damage, ugly scratch marks and the numerous bumps your AirPod case faces on a daily basis. If you're worrying as to whether this kind of protection will interfere with the cases' charging capabilities, then you can stop; as with a Tech21 AirPod case cover, wireless charging won't be affected in the slightest.
As you probably know by now, we aren't into offering the bare minimum, which is why we've added an extra layer of protection; because we're nice like that. Just like our Studio Colour phone cases, the AirPod cases are created using a germ-killing formula, adding an additional hygienic barrier to keep things nice and clean. Unlike other antimicrobial products out there, this secret formula is actually built-in to the case itself, meaning that it's there to stay and won't wear off over time.
Shop the range now and give your AirPods a fresh (not to mention clean) new vibe.