Every month, Tech21 will highlight one of our products as Case of the Month. This month, we want to show how you can admire the original design of your device with our bestselling – and totally transparent – Evo Clear.
WHAT'S TO LOVE ABOUT EVO CLEAR?
When you have invested a significant amount of money in some new tech, not only do you want to keep it fully protected but surely you want to admire it in all its original glory – especially if you chose the device specifically for its stunning colour. One of our most popular ranges, Evo Clear is a transparent phone case that does not yellow. It offers clear connections, responsive buttons and extra protection around all the key impact areas – including the camera.
HOW MUCH MULTI-DROP PROTECTION?

Designed to specially protect every key element of your device, our Evo Clear cases offer an impressive 12ft multi-drop protection – and that's scientifically proven thanks to our rigorous testing methods. This means you can rest assured your latest piece essential tech is protected from all kinds of everyday hazards. These crystal clear cases are also made with advanced anti-yellowing agents that keep the case looking clear and pristine throughout the lifetime of the device. You can say goodbye to ugly discoloring and hello to crystal clear clarity with this stunning case.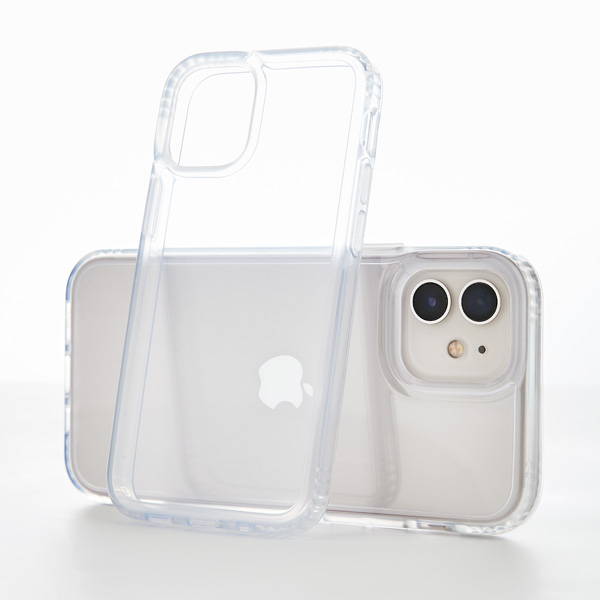 FEATURES THAT MAKE AN IMPACT
We design all our cases to complement Apple's designs and Evo Clear is no exception. It fits perfectly around all the curves and contours of the device and has responsive buttons so that your device works as perfectly as the manufacturer intended. Whichever colour phone you go for, we have it quite literally covered... What are you waiting for?