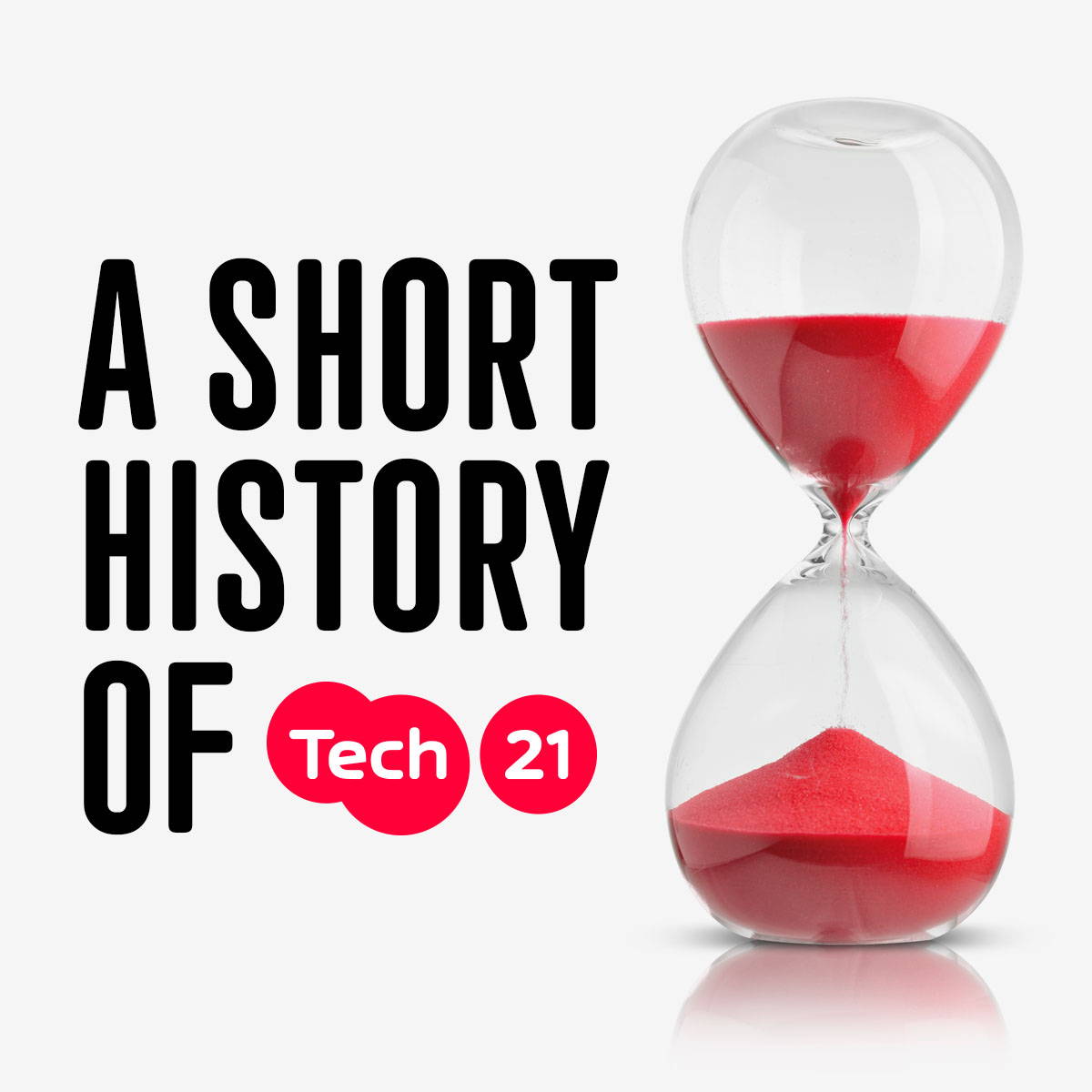 OVER 15 YEARS OF INCOMPARABLE MULTI-DROP PROTECTION
Formed back in 2005, Tech21 has always been at the forefront of cutting-edge protective technology and we will continue to innovate, test and develop new products that keep your most valuable devices safe from damage. We're proud to work with manufacturers including Apple, Samsung and Google to ensure our cases are compatible with every device.
We're currently looking at ways to limit our impact on the environment (e.g. developing environmentally friendly phone cases that leave no micro plastics behind) but this isn't the first game-changing innovation Tech21's history… Below are just some of the highlights from our first decade and a half in business:
2005
: Tech21 was incorporated.

2006-08: While working with a famous sports brand, Tech21's founders were made aware of a unique non-Newtonian material called D30. Already used by defence ministries, this substance was able to absorb and disperse impact energy. We adapted it for use in ultra-protective cases for smartphones and computers.
2013: We officially partnered with Apple to create cases for devices including iPhones, MacBooks and AirPods.
2013: We were listed in Sunday Times 'Fast Track 100' of British tech companies. We would appear in this list again in 2014, 2015, 2017 and 2018.
2014: Our science and materials team developed a brand new impact protection material called FlexShock. Described as 'visco-elastic', the material absorbs and dissipates the force of impact – ensuring the device it's protecting stays safe and secure.
2014: We made it to the finals of the What Mobile Awards. We were also a finalist in 2016 and 2018.
2016: We partnered with the National Physical Laboratory. This meant we could put together a highly skilled science and materials team who have constant access to cutting-edge equipment and unique testing methodologies.
2017: We were awarded Silver accreditation by Investors in People - an organisation that assesses how effectively companies lead, support and develop their workforce – for the first time. We received this accreditation again in 2020.
2019: We developed a range of cases made from plant-based materials that were kinder to the environment but just as tough when it came to protecting devices from damage.
2020: We were nominated for What Mobile's Best Accessories Manufacturer and launched our 100% biodegradable range of Eco cases for iPhone 12.